Professional Physios For Your Neck & Shoulder Pain - Treat Your Chronic Pain Now!
NECK PAIN TREATMENT MARRICKVILLE
NECK AND SHOULDER PAIN
Neck and shoulder pain can cause several other problems, including difficulty sleeping, headaches and migraines. No one should have to deal with this kind of inconvenience and pain, and the specialists at Inner West Physiotherapy & Sports Injury Centre will endeavour to ease your discomfort. We have just the perfect physios for your neck and shoulder pain!
CAUSES OF NECK PAIN AND SHOULDER PAIN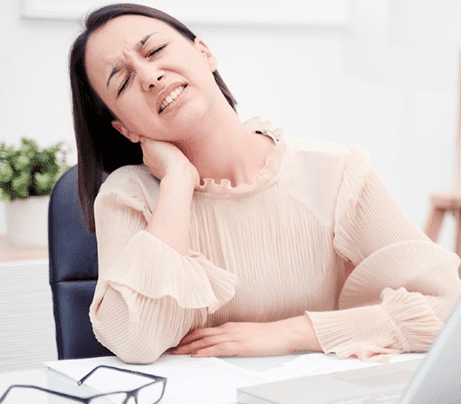 There are many causes of neck and shoulder pain, including disc lesions, rotator cuff injuries, muscle imbalances and muscle spasms with radiating pain to the shoulder and arm.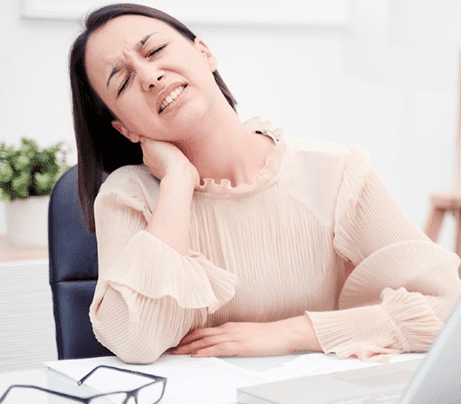 Welcome To Our Physiotherapy Clinic
At Inner West Physiotherapy & Sports Injury Centre, we offer a variety of treatment options for these issues, including massage, electrotherapy, acupuncture, shockwave therapy and exercises and stretches. We have over 30 years of experience dealing with all kinds of sports or work-related injuries in Marrickville and the entire Inner West. You will not find another clinic with the expertise that we possess. So come meet our physios for your neck and shoulder pain problems at our sports injury centre!
Whether you are a professional athlete or someone who works in the corporate world, we are here to support your individual needs and requirements. You just need to book an appointment with our physiotherapists, and we will develop and implement a treatment plan to support you and your body. We will go over and beyond to relieve you from the constant neck pain. So, hurry up and see what we have in-clinic for our clients in Marrickville.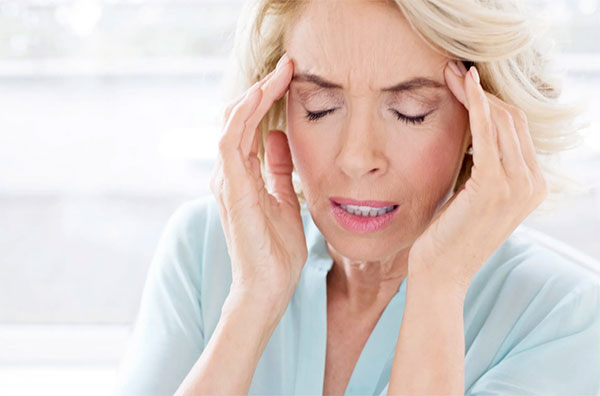 HEADACHES & MIGRAINES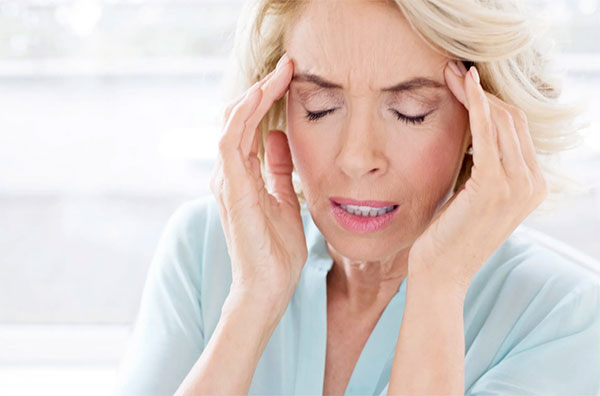 Many people needlessly suffer from headaches and more serious episodes of debilitating migraines.
Help is only a phone call away on 02 9560 1501.
A combination of soft tissue techniques, intervertebral mobilisation, stretches, exercises, and, if need be, acupuncture has helped countless patients over the past 30+ years.
NECK TO ARM PAIN
Cervical radiculopathy is a pinched nerve in the neck that causes pain that radiates into the shoulder and arm. This kind of pain is resolved with physical therapy and can be relieved quickly.
stretches
Stretches are critical to healing. At our physiotherapy clinic, we will teach you the proper stretching methods for your condition so that you can continue your therapy on your own at home.
exercises
Exercise is another way that will help your body heal itself. It's a great way to improve and build up bone, joint and muscle strength and reduce stress, anxiety and more. Exercise contributes to overall physiological well-being.
mobilisation
Mobilisation techniques are meant to help you regain a full range of pain-free motion in your joints. Our musculoskeletal physiotherapists will perform the techniques you need to overcome any kind of restricted movement.
electrotherapy
Electrotherapy utilises electrical energy to interfere with pain signals in the brain as a relief method during physiotherapy treatments. Our goal is to reduce your pain as much as possible.
WHY COME TO INNER WEST PHYSIOTHERAPY & SPORTS INJURY CLINIC?
Have you been thinking of looking at other treatment solutions for your neck pain in Marrickville? Then we recommend you contact us, as you won't find a better physiotherapy clinic than Inner West Physiotherapy & Sports Injury Clinic.
State-of-the-art Facilities:

Whether it is acupuncture, mobilisation techniques, exercise & stretching routines, or electrotherapy, we have all the necessary equipment at our clinic. So, you can expect top-tier neck pain treatment from our physiotherapists in Marrickville.

Cordial Support:

Relaxation is one of the critical ingredients for any physical therapy treatment, including neck pain. Our team understands this and thus, conjures a warm and friendly atmosphere for you at the clinic. Moreover, they will talk you through the neck pain treatment while they provide the treatment simultaneously.

Great Financial Aid:

At Inner West Physiotherapy & Sports Injury Clinic, we do our best to offer the most competitive price for our treatment. However, we understand that not everyone can pay for the treatment out of their pockets. Keeping this in mind, we accept all the payments made through health funds in Marrickville, Inner West.
With such great benefits right in front of you, why go elsewhere. Contact our team for convenient and long-lasting neck pain relief at Inner West Physio.
Preventive Measures - You Can Avoid Neck Pain By Following Our Tips
Prevention is better than any cure, which goes for neck pain. If you want to avoid neck pain at all costs, we urge you to go through these tips and implement them in your day-to-day routine.
We are sure that by doing so, you won't have to seek consultation from any physio for neck and shoulder pain!
Form a decent posture whether you are standing or sitting at a place.
You should frequently take breaks from your sedentary work life and move around whenever you can.
Never make a habit of putting the phone in between your ear and shoulders while talking to someone.
Try to reduce smoking as much as you can.
You shouldn't lift heavy items on your shoulder. Such practices can damage your neck muscles.
And last, sleep in a position that brings comfort to your whole body and put soft pillows under your neck whenever you sleep!
We believe these tips mentioned above are more than enough for you to avoid severe or chronic neck pain. However, if you are struggling with pain in your neck, you can always contact our physios for neck and shoulder pain!
Call us today!
TEAM OF EXPERTS FOR YOUR TREATMENT
It's a no-brainer that physiotherapy and massage therapist's treatment are vital to your body-pain relief. And that is why we have some of the best people working with us to provide world-class physiotherapy to our customers in Marrickville & Inner West. Our massage therapists offer the best hands-on massage therapy to help your muscles relax. Similarly, physiotherapists working at our centre gives you first-class acupuncture, spinal manipulation, recommend stretching and exercise routines and lots more.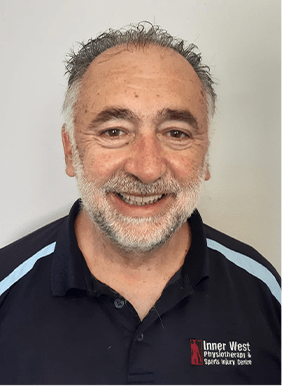 Charles
PhYsio
Charles Tzannes is a keen golfer with over 30 years of experience in the field. He has been an active rugby league, squash, and soccer player, familiar with the injuries associated with these sports. Charles is also a member of the Australian Physiotherapy Association (APA) and Sports Medicine Australia.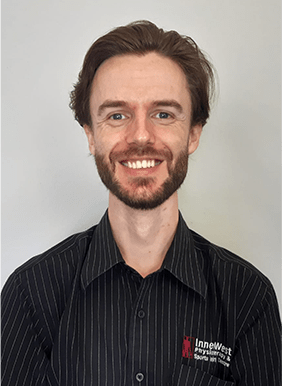 Greg
PhYsio
Greg obtained his Bachelor of Physiotherapy degree at the University of Otago, in New Zealand. Growing up there gave him lots of opportunity to be involved in sports and the outdoors, including soccer, hiking and rock climbing. Greg's passion for sport and movement carries over to his work in the clinic where he enjoys helping people with a wide range of conditions, from sport-related injuries to occupational aches and pains. He uses a variety of hands-on techniques in combination with exercise prescription, to help his clients achieve their goals. He believes empowering his clients to help them take control of their recoveries is central to the best outcomes. Greg is registered with the Australian Health Practitioner Regulation Agency (AHPRA) and the Australian Physiotherapy Association (APA).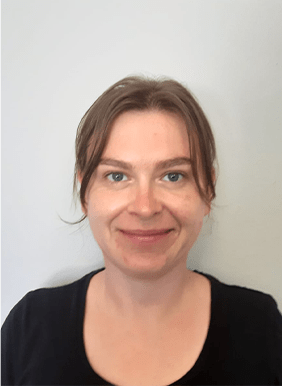 Jagoda Panek
MASSAGE THERAPIST
Graduated in 2019 in Remedial Massage from the Australian College of Sport & Fitness. I have also completed a course in Trigger Point Therapy. I am currently working with physiotherapists to improve my assessment skills and overall outcomes. My massage skills have improved since my graduation due to the diligence that I have undertaken in my current position. I am a dedicated therapist who has the optimum outcome of the client's needs.
ACCEPTED BY ALL HEALTH FUNDS
Just talk to our executives, and they will guide you through all the processes without any inconveniences.
So, what are you waiting for? Book the services of the ultimate sports physio in Marrickville at Inner West Physiotherapy and Sports Injury Clinic.
PROUD TO BE MEMBERS OF THESE ASSOCIATIONS