PHYSIOTHERAPY & SPORTS INJURY CENTRE IN STANMORE
Are you struggling to do the day-to-day activities due to neck pain or back pain that is persistently slowing you down? You should look for a reputed physiotherapist in Stanmore and book an appointment as soon as possible. Similarly, professional athletes also risk getting injured on the field. And for such cases, you need an experienced physiotherapist in Stanmore.
Welcome To Inner West Physiotherapy & Sports Injury Centre
When it comes to expertise in physiotherapy, our sports injury clinic comes second to none. We have over three decades of experience, and thus, we are the most experienced sports injury treatment facility for our patients in Stanmore.
Be it neck pain, back pain, or any other musculoskeletal problems, we will provide relief from it. Similarly, we can develop an effective plan to heal your sports-related injuries and help you get back to your best. So, why not pick that phone up and book an appointment with our physiotherapists in Stanmore.
Benefits Of Getting Physiotherapy At Our Centre
Still can't decide whether to go for physical therapy or not? Then let us help you in making the right decision for your physical ailments. You will see the most crucial benefits associated with physiotherapy below. 
You don't have to rely on opioids for pain management or reduction. 
Similarly, you can avoid getting surgery with physiotherapy. 
This therapy allows you to have better mobility. 
You can recover heavily from injury or trauma through physical therapy. 
We also use physiotherapy to treat aged people in Stanmore. 
You can see that there is hardly any downside to getting physical therapy for your pain management in Stanmore. We believe that the bullet points mentioned above made a positive impact on your decision making. Call us today and book an appointment with our physiotherapist in Inner West, Sydney.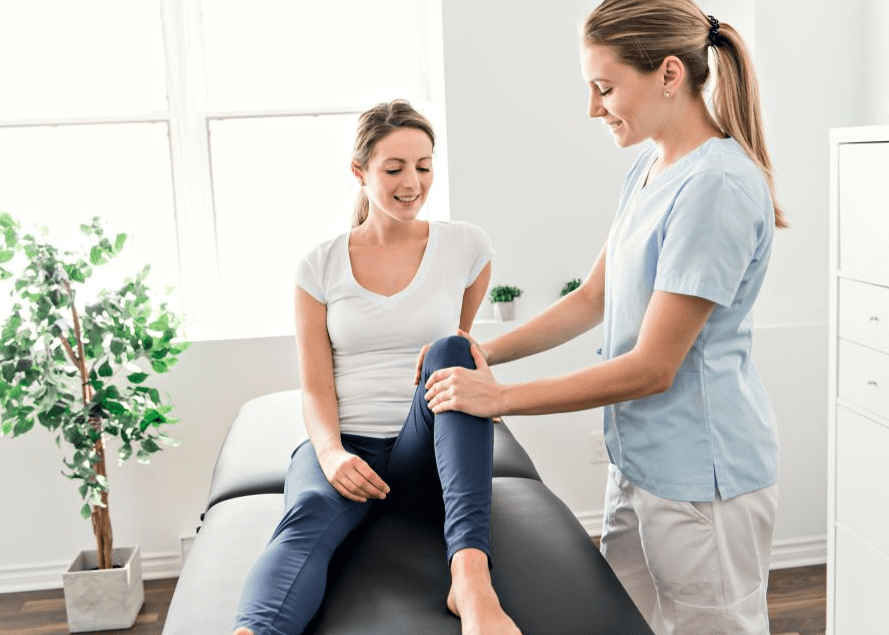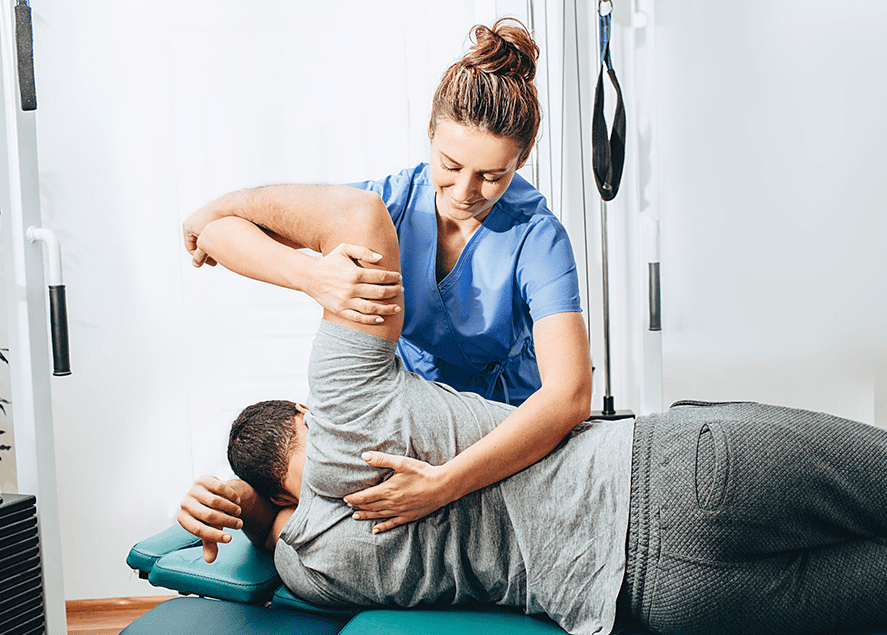 Why Choose Our Sports Injury Centre?
Here are some of the treatment options available at Inner West Physiotherapy & Sports Injury Centre. 
Massage Therapy
Spinal Manipulation
Acupuncture / Dry Needling
Stretches & Exercises.
Cupping
Shockwave Therapy & Lots More! 
You should talk to our team and enquire more details about these treatment options.
Expert Team Of Physiotherapists
Hiring an experienced physiotherapist plays a crucial part in the treatment of any physical ailment. If you entrust someone with little to almost no experience, you may have to suffer its consequences later. So, always look for an experienced team of physios for Physiotherapy in Stanmore such as our team.
So, you will get physios and therapists who have years of experience under their resumes. Regardless of the severity of the pain, our therapists will devise the most effective plan for you. So, book an appointment with us and receive world-class physiotherapy in Stanmore.
Our Treatment Action
Each patient needs a specialised form of physiotherapy and, thus, requires a different treatment plan. At our sports injury clinic, we follow a holistic approach when it comes to physiotherapy for our patients in Stanmore.
Initially, we will assess your present health condition before proceeding with the treatment. Our team will run a few tests on you at our centre. 
Next, we will devise a physical therapy treatment plan as per the findings in your assessment. In this step, our top physios will recommend their treatment plan as well. 
And once the treatment plan is finalised, we will start implementing it. We will supervise you all along with the treatment plan to ensure that you never fall off track. 
So, head over to our sports physiotherapy injury centre in Stanmore. Visit our website to know the details about online booking, opening hours and lots more. You can fill in the enquiry form or call us directly on 02 9560 1501.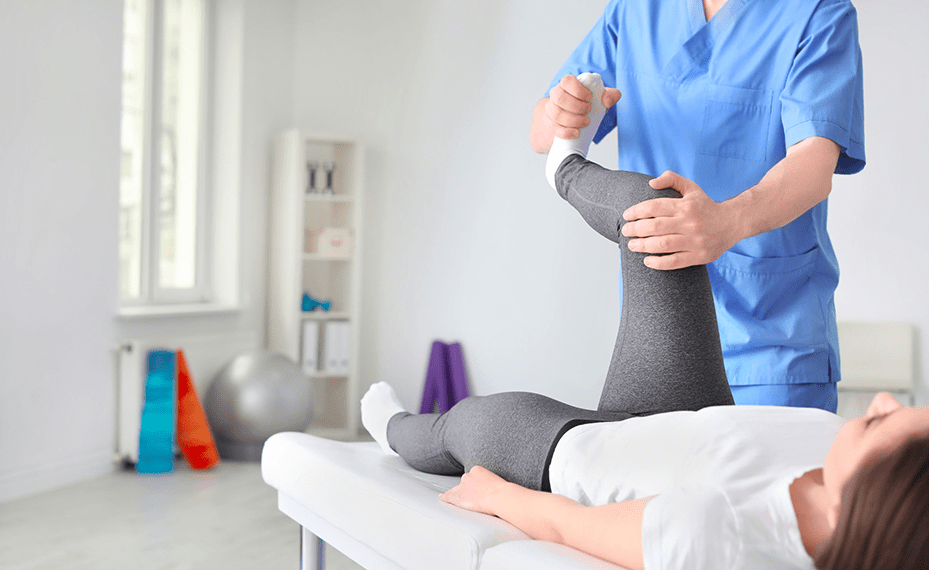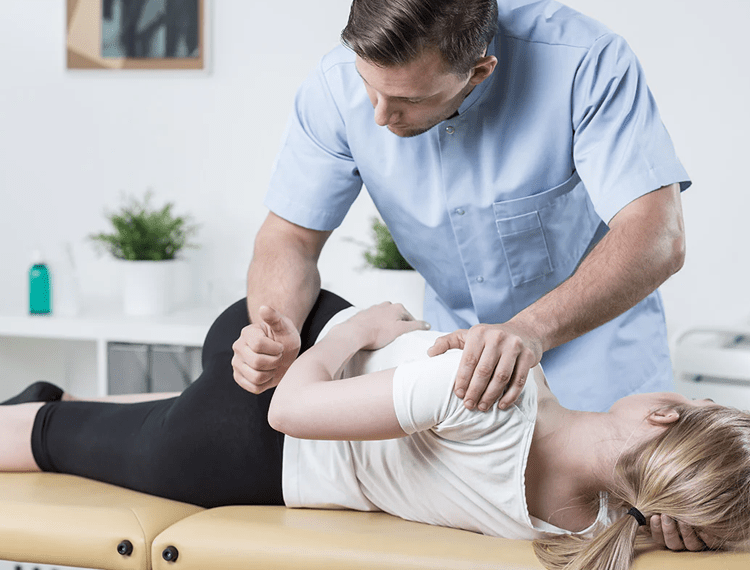 Never Turn A Blind Eye To Chronic Pain
Even with the advancement in physical therapy, people choose to overlook their physical ailments. But you should never make such a mistake, especially if it's chronic. Visit our physiotherapy centre and get treated for your chronic neck pain, back pain problems in Stanmore. 
Our physios will love to have you in our sports injury centre. We know our way around this field of practice and can recommend you the best rehabilitation program in just one visit. So you can finally get some much-needed relief for your shoulder and neck pain, back pain and sciatica problems in our Stanmore clinic! 
 With the right physiotherapy plan in place, you can avoid some serious problems down the line. So, imagine saving thousands of dollars in medical bills by getting early treatment for your physical ailments and discomforts. That's the correct approach for your sports injuries and back pain in Stanmore. Call us today to book an appointment at the Inner West Physiotherapy & Sports Injury Centre!
ACCEPTED BY ALL HEALTH FUNDS
Just talk to our executives, and they will guide you through all the processes without any inconveniences.
So, what are you waiting for? Book the services of the ultimate sports physio in Marrickville at Inner West Physiotherapy and Sports Injury Clinic.
PROUD TO BE MEMBERS OF THESE ASSOCIATIONS